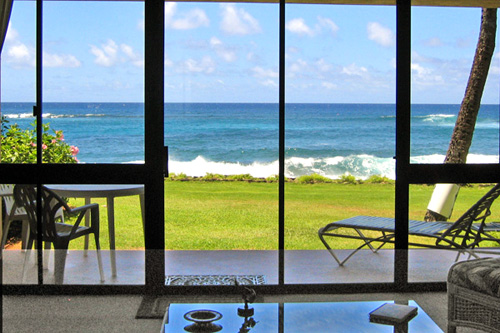 When we walk through the front door our attention is drawn to the wide expansive view of the ocean which is just steps away from the living room and lanai and the roar of the surf.. It is difficult to capture that on film but we tried in this picture.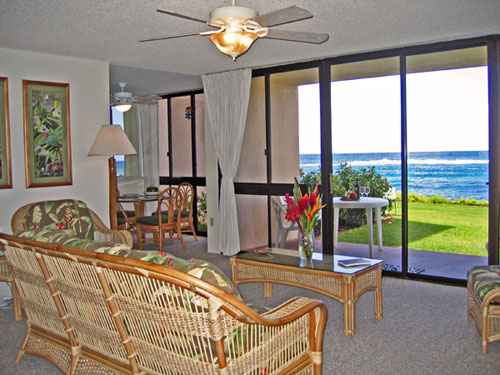 This is a view of our living room taken from the door to the entrance of the condo. You can see how large the living room is and see into the dining room in the distance. The kitchen is behind the wall in the back.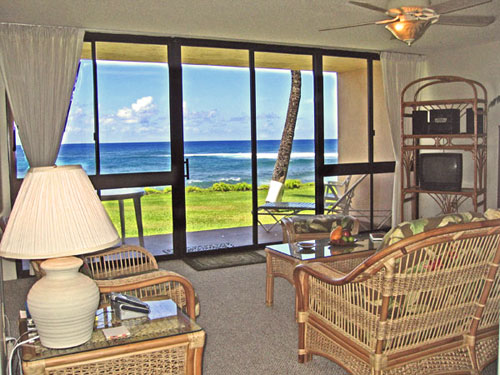 This picture shows more living room details. The West wall has the magazine racks and entertainment center.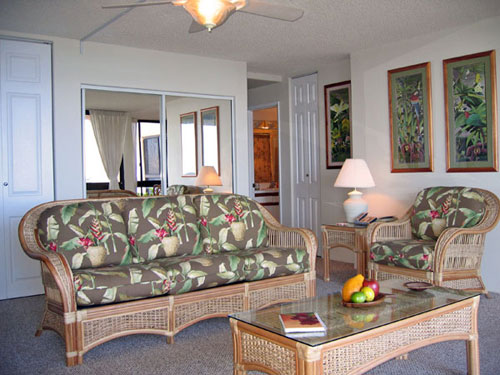 The left half of the living room showing a little more detail. Okay, enough of the living room!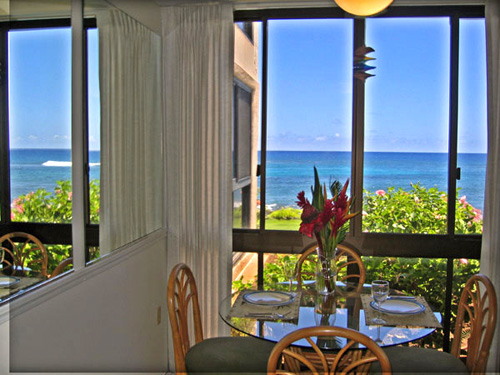 This is a picture of the dining room which is adjacent to the kitchen. It is large and has a great view of the ocean and is convenient to the kitchen.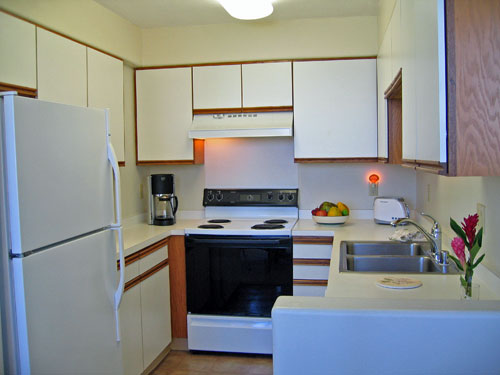 In the kitchen, there is a new refrigerator, a microware, an electric stove, and a dishwasher. There are more cabinets than you can possible use. The sink, dishwasher, and large counter top, are on the right side. The cooktop and over are in the center, and the refridgerator, microwave and more cabinets on the left side. The kitchen is well stocked with dishes, cookware, utinsils, appliances, dish towels, and tupperware. There are lots of little extras in all those cabinets and drawers!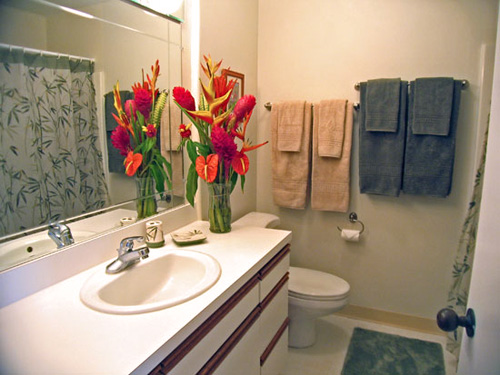 This is a picture of the bathroom which is off the hallway. It has a bath tub with shower. You can see the shower curtains in the reflection of the mirror!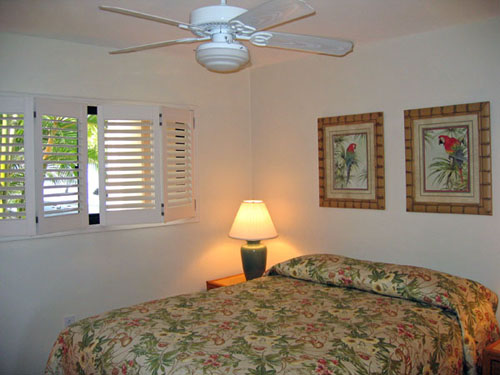 This is a picture of the bedroom. The queen size bed is a luxury Simons pillow top mattress. It is very comfortable. The windows have plantation shutters for optimal ventilation and privacy.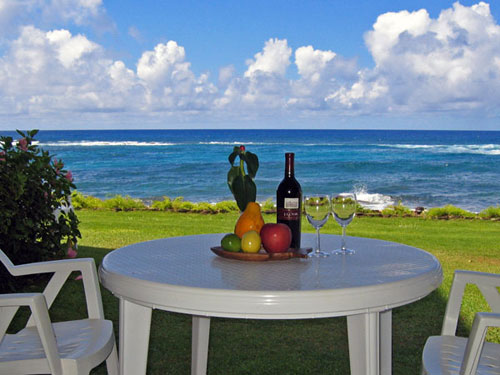 Back to the living room and open the sliding glass doors onto the lanai.



A picture of the floor plan. The condo is 900 square feet.





Kauai Condo Home | Beach Pictures | Kauai Activities
Condo Pictures | Grounds Pictures | Guest Comments
Availability | Rental Policy


---